__________________________________________________________________________
October 9, 2023
Be responsible in exercising rights to public information
by Jim Pumarlo
A divorce is finalized, but it is not recorded in the newspaper until four months later.
Someone appears in court for a domestic assault, but the sentence isn't reported until weeks after the fact.
The subjects naturally raise two questions: What constitutes these items as news? Why is there such a delay in the report?
These instances, and many more, occurred during my tenure as editor of the Red Wing (Minn.) Republican Eagle. Other editors can likely relate.
Our simplest answer to readers is that divorces and court news are public records under Minnesota law. That is probably the case in most jurisdictions. Ambulance runs, marriages and divorces, traffic tickets, court fines – they all fall under the realm of public information and their publication regularly raised the eyebrows of readers, especially of those directly affected.
Individuals often will challenge publication of a specific record and present what they consider justification for withholding publication. Some arguments may have merit.
From our newspaper's perspective, however, we strived to treat all public records the same. As we explained, it's difficult to place a newspaper in the position of being judge and jury – trying to determine who has a valid argument for withholding information and who does not.
Yes, individuals may disagree with the fact that newspapers choose to print public records. But editors should expect readers would be much more critical – and legitimately so – if records were selectively published. A policy riddled with double standards is no policy at all.
Any right to publish records has an accompanying responsibility. Readers should expect newsrooms to do everything possible to ensure timely reports.
Public records often are of sensitive nature – a divorce, a bankruptcy, a court sentence. The circumstances can be stressful for individuals and the report of the item draws more attention. Delayed publication can unnecessarily aggravate a situation.
Ensuring punctual reports involves two steps. Newspapers, unfortunately, have varying degrees of control.
First is the release of the information from the appropriate agency. The process often has built-in delays, and it's something that is out of newspapers' hands. Newsrooms should work with officials to get the information as soon as possible.
Editors do, however, control how soon the information gets published once received. Most newsrooms can likely improve on the turnaround.
It's common for readers to ask newspapers why they stand firm on access to and publication of specific public records. It's much like the proverbial "if you give an inch, they'll take a mile." If the press agrees to one concession, all too often an individual or agency will try to stretch the rules. Soon laws are enacted with additional restrictions on what once was routinely public data.
Readers are best served by a full menu of public data rather than a selective serving.
______________________________
Jim Pumarlo is former editor of the Red Wing (Minn.) Republican Eagle. He writes, speaks and provides training on community newsroom success strategies. He is author of "Journalism Primer: A Guide to Community News Coverage," "Votes and Quotes: A Guide to Outstanding Election Coverage" and "Bad News and Good Judgment: A Guide to Reporting on Sensitive Issues in Small-Town Newspapers." He can be reached at www.pumarlo.com and welcomes comments and questions at jim@pumarlo.com.
August 16, 2023
Take steps now to report on 2024 budgets
by Jim Pumarlo
We're more than halfway into 2023, and many local governments are well involved in exploring 2024 budgets. Are your newsrooms aware of the process? Are you keeping readers abreast of the dynamics?
It's not too early to brainstorm ideas for timely and meaningful coverage. Shaping and adopting budgets often takes months encompassing hours of meetings and hundreds of pages of documents. Yet most newsrooms likely observe and report only a snapshot of the process.
Taking steps now will help prevent the pitfalls when reporters first view the budget days in advance – or maybe even at the meeting itself – of its adoption. Those circumstances are a recipe for disaster from the perspective of the governing body, the newspaper and the readers.
Reporters naturally seize on the statistics in budgets, but numbers will make minimal sense without benchmarks and interpretation.
Step one, get inside the numbers.

Prepare a calendar – Familiarize yourself with the steps of formulating budgets and share appropriate dates with readers. Some benchmarks are "internal" such as workshops, public hearings, preliminary and final adoption of budgets. Some dates are "external" such as state certification of local levies. Even if you do not report on all meetings, consider attending specific ones for background.
Dissect the puzzle – It's misleading and incomplete to simply treat the budget as a single dollar figure assessed against – funded by – taxpayers. Be aware of the pieces. For example, examine differences among the general fund, enterprise funds and capital funds. Budgets also include projects funded by grants. All these expenses may show up on the bottom line, but it's important to note whether they are ongoing or one-time expenses along with accompanying funding sources.
Identify variables – Budgets are best guesses. Note that projected expenses and revenues are moving targets. For example, contracts with health care providers may not be finalized until year-end. Also, government bodies may negotiate contracts with several units of union and nonunion employees. Contracts likely vary by length and date of ratification.
Step two, provide meaningful interpretation.
Readers and local government bodies alike benefit from providing the broadest picture, which also can promote thoughtful community discussion.
What is the overall tax picture? – Budgets of cities, counties and schools, plus other local taxing authorities, all contribute to tax statements sent to individuals and businesses. Reference the tax impact of other local government units when one body adopts its budget. When all budgets are final, write a story presenting the cumulative impact.
Where does local cost-of-government rank? – How does my city, school district or county budget rank with its counterparts across the state? Providing the answers in advance of hearings can lay the foundation for great dialogue. It's most instructive to focus on expenditures per capita versus tax levy per capita to reflect the varied sources of funds. For example, a government unit in a similar-sized community may have a relatively low tax levy because it receives a significantly larger amount of state aid.
Give numbers context – The best interpretation of budgets uses a combination of reporting dollar and percentage increases and decreases.
Revisit budgets – Track budgets a couple of times throughout the year to see how the performance aligns with the stated objectives. Even if there's no story, the review can help prepare for when work starts on the next budget.
Finally, don't be afraid to ask the question. Your goal is to ensure a thoughtful and educated discussion. There is a good chance that the elected officials themselves don't have a full grasp of all the numbers. Furthermore, if you don't understand the statistics, the resulting story will be confusing to readers.
The strongest coverage of all public affairs reporting, and especially reporting on budgets, is two-pronged: solid advances to lay the groundwork for an informed discussion, and follow-up reports that provide meaningful interpretation of actions.
Review these two stories as you consider your approaches to reporting budgets.
Here's a great report from the Rochester (Minn.) Post-Bulletin that appeared in mid-April: "Rochester council discussing budget impacts Monday." The story previewed a study session that outlined economic factors affecting future spending as the council considered priorities. The follow-up report outlined seven things to know about impacts to the next two-year city budget.
Contrast that account with what is an unfortunate practice at too many newspapers.
Here is the lead from a budget hearing last December in another newspaper: "During the city's truth-in-taxation meeting the City Council held a public hearing and approved 2023 budgets." The story explained the hearings are intended to improve accountability by focusing taxpayers on the relationship between budget decisions and property taxes, yet there was no advance to the hearing. One paragraph summarized dollar changes in the general and capital improvement funds with no detail or context. The proposed tax levy was zero percent, but residents still commented on the city's history of higher property taxes.
Developing relationships is at the foundation of delivering solid budget stories, and it requires efforts from both sides.
Here's a starter. Imagine the reaction if you invite the city administrator to explore how city hall and the newspaper can cooperate to enhance the understanding of city budgets. You might be surprised at where the conversation leads, and – most important – your readers stand to be the ultimate beneficiary.
_______________
Jim Pumarlo is former editor of the Red Wing (Minn.) Republican Eagle. He writes, speaks and provides training on community newsroom success strategies. He is author of "Journalism Primer: A Guide to Community News Coverage," "Votes and Quotes: A Guide to Outstanding Election Coverage" and "Bad News and Good Judgment: A Guide to Reporting on Sensitive Issues in Small-Town Newspapers." He can be reached at www.pumarlo.com and welcomes comments and questions at jim@pumarlo.com.
__________________________________________________________________________
January 25, 2023
Capital Region Independent Media to partner with Pickleball518
From CRIM Press Release

Capital Region Independent Media, an upstate media publisher, has partnered with Pickleball518, a newsletter and website focused on growing the game of pickleball in New York. Pickleball518, formed in November 2022, reaches more than 5,000 pickleball players each month.

Pickleball is the fast-growing sport in America, with the most growth among players under age 24. Players ages 18-34 make up the largest percentage of pickleball players at 28% nationwide, according to Pickleheads. There are currently 10,320 pickleball courts in the United States and 400 courts in New York.


"It's exciting to partner with Mark and his team," said Cathleen Crowley Denbeaux, founder of Pickleball518. "Mark has extensive experience in audience growth. He is creative and willing to try new things. He also is a pickleball player and is an advocate of local news, so our missions are well-aligned."

"I'm excited to collaborate with Cathleen and help develop a trusted local media source covering this robust, growing community of players," said Mark Vinciguerra, president of Capital Region Independent Media.

Crowley Denbeaux and Vinciguerra both worked at the Albany Times Union but were re-introduced to each other on a pickleball court where the idea of a partnership emerged.

Crowley Denbeaux is a data journalist who previously worked at the Providence Journal in Rhode Island, and most recently was a data interactives designer on the Times Union's web team. An adult ice hockey player and former softball player, Crowley Denbeaux fell in love with pickleball because of the intensity of the game, the social interaction with other players and how easy the game is on achy knees.

Vinciguerra comes from a racquetball background and once served as director of media outreach for the International Racquetball Tour.

Capital Region Independent Media publishes social media, websites, videos and printed newspapers in Albany County and Greene County, New York. The newspapers include The Ravena News-Herald, Albany County's oldest continuously published weekly newspaper, as well as the Greenville Pioneer. TheUpstater.com is the hub for both newspapers.

Vinciguerra also is publisher of NYVT Media, which prints the Granville Sentinel, the Whitehall Times, the Washington Country FreePress in northern New York and the Lakes Region FreePress in Vermont.

In addition, Capital Region Independent Media publishes InPlay Capital Region, a website and social media site devoted to community theater; DIRT Central, a social media site focusing on the upstate New York racing scene; and Border Country Sports featuring sports news from the North Country.

For more information, visit Pickleball518.com and nyvtmedia.com/
__________________________________________________________________________
September 15, 2022
Looking Toward 2023 in the New York State Legislature
By Diane Kennedy, President
The 2023 Legislative session will feature continuing risks from environmental, labor, tech and tax issues, but could also include state-level legislation to support local news organizations and to strengthen open government laws. Although the Legislature is not scheduled to convene until January, work on the state budget, which contains the majority of serious legislative initiatives, will begin in the coming weeks.
First, the risks.
The Extended Producer Responsibility proposal, which would require businesses which sell products containing plastic, glass and paper to pay the full costs of municipal recycling programs fell out of the state budget in late March due to opposition from the Assembly. The proposals put forth by Gov. Hochul and the Senate both exempted newspapers, magazines and books. Near the end of the 2022 legislative session, the Assembly introduced a very different piece of legislation aimed primarily at phasing out use of plastic packaging within about a decade, but requiring businesses using packaging to shoulder the cost of disposal in the meantime. The Assembly legislation would not have addressed materials used in the products themselves, and so would not have had an effect on paper, but would impose costs for use of plastic delivery bags, and would require the phased elimination of any use of non-compostable bags. We expect both bills to be reintroduced when session resumes in January, but with a new wrinkle – Sen. Todd Kaminsky, who sponsored the bill and agreed to exempt newspapers and magazines, did not run for reelection and the fate of the exemption will likely depend on the views of the new chair of the Senate Environmental Conservation Committee.
As the state's financial situation turns negative as a result of stock market volatility (New York derives significant revenues from income taxes on Wall Street salaries and bonuses) and the end of federal pandemic funding, we can expect to see the resurrection of pre-COVID proposals to raise tax revenues from other sources, including taxes on companies which gather and use personal data. We may also see a return to pressure on the Governor and Legislature to scale back or eliminate requirements that local governments publish notices in newspapers. That said, some Cuomo-era laws which suspended competitive bidding on public works projects will sunset in the next two years and this may present an opportunity to advocate for a return to public notification of impending public works projects.
Although Congress has been at the forefront of high-profile discussion of legislation to rein in the market power of big tech platforms, the real potential for enactment of legislation is on the state level. Proponents of anti-trust and data privacy bills in the state legislature envision their proposals as national pace-setters. With a great deal of support from the News Media Alliance and industry experts, we have provided the state Legislature with feedback and guidance on anti-trust and data privacy proposals, and expect to continue to do so in 2023.
Following the mass shooting at a Tops Supermarket in Buffalo, and then a US Supreme Court decision striking down New York's law regulating concealed carry gun permits, the Governor signed legislation to restrict the purchase of body armor to law enforcement and military personnel, and to enable government agencies to evaluate gun permit applicants' use of social media, to require social media platforms to provide a process for reporting hate speech and to authorize the state Attorney General to investigate hate speech on social media The Governor's staff were receptive to our concerns that the body armor law would deprive journalists of the right to wear safety equipment, and developed a process by which we could request an exemption. On behalf of NYNPA, I filed for the exemption in July and will monitor the regulatory process as it continues.
Awaiting delivery to the Governor's desk is a bill which passed both the Senate and Assembly unanimously which would criminalize the publication of videos of violent crimes in a manner that would cause emotional suffering to a victim or their family members. We worked with a coalition of media organizations to oppose or at least amend the bill, but received no support from the Legislature. The bill was introduced in response to the brutal murder of a young woman in Utica by her boyfriend, who then posted video of the killing on the internet, and sympathy for the young woman's family overrode any concerns about First Amendment issues. I believe the Legislature will continue to scale back the freedom to post objectionable or upsetting materials on the internet.
The Clean Slate proposal to allow for the sealing of virtually all criminal records after a period of time also fell out of the budget in the final negotiations, although it was supported by the business community as well as criminal justice reform advocates. The bill sponsors made some changes in response to concerns expressed by school officials, but I believe the bill will pass in 2023.
The Open Meetings Law provision which did make it into the final budget bill authorizes state and local government bodies to use videoconferencing as a component of public meetings, but only if a quorum of the public body is present in person at a public location and the process is voted upon by the public body and set forth in a detailed public document. The in-person requirement can be suspended during a state of emergency. The new legislation expires on July 1, 2024. Governor Hochul's senior staff sought out our input in drafting the language and were responsive to our advocacy on behalf of the needs of journalists in covering meetings.
We have also been working with Reinvent Albany and the Empire Center to craft legislation that would update and strengthen the Freedom of Information Law and will continue to look for opportunities to support that initiative. We have been in discussions with the coalition to Rebuild Local News and the Newspaper Guild about the legislation that was introduced last fall at our request to provide a payroll tax credit to support employment of journalists. The bill is sponsored by Assm. Carrie Woerner and Sen. Brad Hoylman. The legislation is based upon the federal Local Journalism Sustainability Act and a payroll tax credit that fell out of the August budget reconciliation bill.
While I expect Governor Hochul to be elected to a full term, and that the Democrats will retain control of the Senate, voter concerns about crime and inflation could benefit the GOP in some suburban swing districts. A more politically moderate Senate might result in moderation of some labor and environmental proposals. The state's financial position will also dictate the legislative agenda and shape the Governor's January budget proposal.
___________________________________________________________________________________
June 13, 2022
What's happened to the nuts and bolts of public safety reporting?
By Jim Pumarlo
Crime and public safety are garnering more headlines across the country. Law enforcement and racial disparities in the criminal justice system are under increasing scrutiny. Newspapers play a key role in examining the dynamics in their own communities.
But what's happened to police logs, the most basic of public safety reporting? Where are the regular records of traffic citations, thefts, property damage, burglaries and much more?
Police logs easily generated the most calls during my tenure as editor. Traffic citations probably topped the list. Nobody likes being linked to a police report – whether it's something as common as speeding or a citation that carries greater stigma, such as a DWI.
We regularly connected with local law enforcement. We routinely reviewed all initial complaint reports. The documentation was part of the menu of public records that readers expected to see in our newspaper.
We also believed the information was valuable to readers in terms of public safety. Is a neighborhood experiencing a rash of vandalism? Are DWIs on the rise? Should residents be on the lookout for another scam artist? Are certain crosswalks particularly dangerous? Has a neighborhood become a haven for narcotics? Is there a pattern to a rash of business burglaries?
No doubt, traffic citations are among the most worrisome and embarrassing to the violators. A youth is afraid he'll lose his job. A teacher is concerned how she can explain a speeding ticket to students. An elderly woman is flustered by her first-ever ticket. A coach dreads facing his players after getting ticketed for a DWI.
Adding to the frustration – and often anger – of the accused is the lag time between when a ticket is issued and when the court disposes of a case. The delay can be weeks, or even months, depending on circumstances.
We believed both reports were newsworthy. For example, police might break up a neighborhood disturbance and issue several tickets. The community should be apprised immediately. It's equally newsworthy to follow a case to see what penalties are assessed.
With the increased level of crime across the country, it's discouraging to see many newspapers put fewer resources – or, at minimum, less effort – into monitoring police logs. For those reports that are published, one must ask in many instances: What's the value?
Some newspapers simply copy and paste an agency's computer printout. It may provide a glimpse of a department's activity – but little else. No names. No addresses. The reasons for a call are nondescript: driving complaint, narcotics, domestic, traffic stop, noise, suspicious. No indication if arrests were made.
Some newspapers will translate the logs into their own reports, but the vagueness is alarming. A bike theft on Bush Street. A local business reports a padlock broken and items stolen. An employee theft on the 14000 block of Dellwood Drive. Again, what's the value?
Most glaring is the anonymity of the reports – the lack of the five Ws and H of basic journalism. Reports are meaningless and do nothing to alerting a neighborhood, a community to public safety issues.
Law enforcement undoubtedly is spoon feeding information, selectively deciding what they believe is in the best interests of the public. They give little attention to the fact that most of the nuts and bolts of police reports – names, addresses, specifics of call – is classified as public by law. Their rationale? Adhering to their own rules makes their jobs easier; they won't get the angry phone calls asking why they released the information to the newspaper.
Even more discouraging is that many editors apparently share a similar sentiment. They don't press for substantive details. Their rationale? Let's keep the reports vague and not rile readers.
The dangers to this lack of aggressive reporting are obvious.
First, computer logs likely are transmitted electronically with little or no contact with anyone at the newspaper. Reporters do not develop any relationship with folks at the cop shop. They miss the opportunity to pick up and follow up on spot news, in-depth reports, feature stories and other substantive content for the newspaper.
Second, law enforcement will soon consider it standard operating procedure: Give the newspaper as scant reports as possible. That unfortunately is what many departments are taught. I well recall an officer in my hometown who became the primary contact on our daily rounds. He had just returned from training at the FBI Academy at Quantico, Va. His marching orders were very clear, as he was proud to tell us: Give the newspaper only the information he believed should be shared. We regularly challenged him, reminded him what the law dictated, and we eventually got the information – but it was an ongoing struggle.
Readers frequently asked that a public record be withheld. It might be a marriage license, divorce proceeding or ambulance run, but tickets were most commonly the concern. Some reasons were had more merit than others.
In the end though, each person was seeking special treatment. Each was asking the impossible because our policy was that we could not pick and choose. Going down that path would place us in the position of being judge and jury – to determine that one person's plea was more worthy than another's. And we'd never know all the facts.
The simplest and fairest policy is to treat all public records as just that – public – in the belief that openness serves the greater number of people over the greatest period of time. At its foundation, police logs provide a pulse of public safety in a community.
Jim Pumarlo is former editor of the Red Wing (Minn.) Republican Eagle. He writes, speaks and provides training on community newsroom success strategies. He is author of "Journalism Primer: A Guide to Community News Coverage," "Votes and Quotes: A Guide to Outstanding Election Coverage" and "Bad News and Good Judgment: A Guide to Reporting on Sensitive Issues in Small-Town Newspapers." He can be reached at www.pumarlo.com and welcomes comments and questions at jim@pumarlo.com.
__________________________________________________________________________
March 24, 2022
Cornell First Amendment Clinic's Appellate Win for The Batavian Secures Right to Access Family Court Proceeding
From press release by Rachel Rhodes
In a major win for court transparency in a New York appellate court, the Cornell Law School First Amendment Clinic recently secured the release of the transcript of an improperly closed attorney disqualification hearing that had taken place in Genesee County Family Court. The decision affirms the principle that family court proceedings are presumptively open to the press and the public.
The Clinic first sought access to the transcript nearly two years ago after local news outlet The Batavian was denied access to the family court to cover the disqualification hearing of a prosecuting attorney, who was a newly elected judge. The family court then denied The Batavian's motion to intervene and obtain the transcript based on its view that the underlying family court neglect proceedings were confidential.
In reversing the lower court's decision, the Appellate Division, Fourth Department reaffirmed that New York courts, "both civil and criminal, are presumptively open to the public" and that "[t]his fundamental [presumption] of public access to judicial proceedings extends equally to matters heard in Family Court."
The Appellate Court also took issue with the lower court's determination that the disqualification motion was no longer newsworthy simply because the prosecuting attorney who was the subject of the hearing had already been elected to a judgeship by the time the motion was heard. The Court found that the family court "improperly ignored both the continued importance of appellant's role in reporting accusations of ethical violations or conflicts of interest on the part of a judge and the principle that, here, it was within the province of [the news outlet] to determine whether the hearing on the disqualification motion remained newsworthy."
"I couldn't be happier with this decision," said Howard Owens, publisher of The Batavian.
"It's long been my belief that local journalists have an obligation to stand up for transparency in government and the right to public access to public business. This ruling affirms that all courts in New York are open to the public and can't be closed to the public without a hearing and factual findings within the perimeters of the law."
"We are thrilled by the complete victory for our client," said Cornell Law School First Amendment Clinic student Ashley Stamegna, who delivered the oral argument to the Fourth Department in December. "Without judicial transparency we cannot ensure that justice is being done in our courts of law. The Fourth Department's opinion reaffirms the New York courts' commitment to providing the transparency that both the law and the public require."
Clinic Director Mark Jackson said, "The decision affirms in clear terms two essential principles: first, a court can't simply shut off a particular court, here family court, from access to the public and the press, as a matter of law. Second, the determination of what is 'newsworthy' belongs squarely with editors, not judges."
"I'm grateful to the Cornell First Amendment Clinic for taking up this case," said Owens. "Mark Jackson and Heather Murray recognized the principles involved in this case and all of the students—notably Ashley Stamegna—who did the hard work of researching case law, writing briefs, and presenting arguments, were dedicated to the First Amendment issues at stake."
The Cornell First Amendment Clinic team at the appellate level included lead attorney Heather Murray, Mark Jackson, Jared Carter and students Timothy Birchfield, Christopher Johnson, and Ashley Stamegna. Murray and Cortelyou Kenney argued at the lower court with summer fellow Samuel Aber assisting with briefing.
______________________________________________________________________
June 25, 2021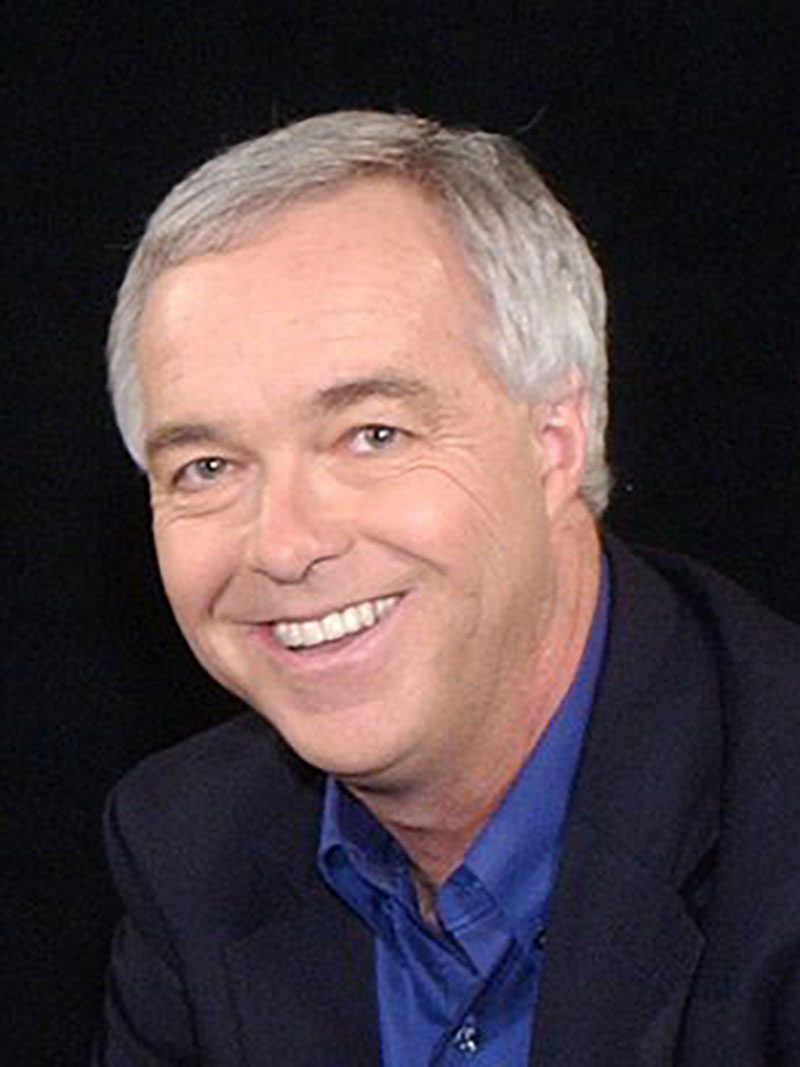 Celebrating the most American of freedoms
By Ken Paulson Director, Free Speech Center, Middle Tennessee State University
The 56 men who signed the Declaration of Independence knew what they were getting into. As we celebrate 245 years later with flags and fireworks on July 4, it's easy to forget these patriots risked death to give a new nation life.
If you've never read the Declaration of Independence in its entirety, this is a good time to do that. More than two centuries later, it's still a good read. These rebels, who would be accused of treason by Great Britain, wrote the document in a reasoned manner, attempting to convey to the world that their cause was a just one.
At its most basic, it's a demand for a divorce, with one party explaining why this marriage can't be saved. What's fascinating, though, is how the list of complaints about the king of England not only cited justification for the break-up, but also telegraphed the principles the new nation would insist upon in establishing its own governance.
The entire document was a bold statement, speaking truth to power. As it established its own future, this new nation would have to find a way to guarantee free speech, particularly in regard to criticizing government.
The Declaration of Independence lists more than two dozen examples of why the king "was unfit to be the ruler of a free people." The new United States of America would need to create a check on those who abused their power. That would come from a free press.
Much of the Declaration is devoted to examples of the king ignoring the colonies' needs and maintaining a stranglehold on new legislation to address those needs. Clearly, the United States would have to guarantee petition and assembly.
Memorably, the Declaration states that all men are endowed by their "Creator" with certain "unalienable rights." This was an acknowledgement of a higher power without a specific reference to any religion. This new nation would go on to guarantee freedom of faith. Freedom of speech, press, and religion. The rights of petition and assembly.
Today, we see all five nestled together in the First Amendment to the U.S. Constitution. It took a war for independence and 17 years, but those aspirations became the cornerstone for a young and vibrant country.
Fast forward to the 21st century. A new survey of citizens around the globe by legal public-policy center Justitia has assessed how citizens in 33 countries feel about freedom of speech. It found that most citizens in most countries feel free speech is important and positive, but they waver when presented with scenarios in which free speech offends others or hampers society.
In order, Norway, Denmark, the U.S., and Sweden top the list: Citizens of these nations say they are steadfast in their support of free speech. At the bottom of the list: Tunisia, Kenya, Egypt, and Pakistan.
In a telling passage, Justitia quotes free-speech expert and Columbia University President Lee Bollinger as saying the U.S. is "the most speech-protective of any nation on earth, now or throughout history." The report also notes that a 2015 Pew research study determined no nation in the world was more supportive of free speech and a free press than the U.S.
At our best — and not without lapses — we walk that talk.
In 1776, our founders published a Declaration of Independence, but also a declaration of intent. Those early Americans sought "life, liberty and the pursuit of happiness" by creating a nation founded on freedom. But those freedoms must never be taken for granted, and our collective vigilance is essential.
On the most American of holidays, let's be sure to celebrate the most American of freedoms.
# # #
Ken Paulson is director of the Free Speech Center at Middle Tennessee State University and former dean of the College of Media and Entertainment at MTSU. Paulson has spent much of his career as a journalist, educator and advocate for First Amendment values. Contact the Free Speech Center via email at FreeSpeechCenter@mtsu.edu
Click here or on the image below to access First Amendment ads from the Free Speech Center to "Celebrate the 1st on the 4th"
______________________________________________________________
May 5, 2021
Local Eats & Essentials Experiencing Explosive Growth
Partnering with local media companies, site is reaching well over one million unique visitors monthly
LocalEatsandEssentials.com, an online platform to order food from locally owned, non-chain restaurants, has brought on eight local media companies as partners – with a combined audience reach of more than one million monthly readers via more than two dozen print titles, websites and social media pages.
The Clifton Park–based company now is operating in locations from Central New York to the Catskills and into the Berkshires in Massachusetts through these media partnerships. The latest media companies to come aboard include Oswego County News Now, The Mountain Eagle, Newspapers of New England and the Catskill Mountain Region Guide magazine.
Several other media companies currently are in various stages of onboarding with the program, and they have indicated the program is beneficial to their future plans to fund local journalism. Current partners rave about the ability to rapidly begin this program in their markets. As one publisher stated: "It's not reinventing the wheel; the program already exists and is successful."
The past year has been incredibly challenging for restaurants. The lockdown has forced many to close their doors (some permanently). "Restaurants need our support right now, and this new program will help those who live in these communities to show their support by going online and ordering take-out from their favorite restaurants," said Mark Vinciguerra, Local Eats & Essential partner. "This program is unique because unlike other expensive online ordering programs, Local Eats is entirely free for the restaurant."
Local Eats & Essentials helps promote the program to local consumers using print, social and digital advertising and a marketing program that supports local journalism – in collaboration with its media partners. "We are thrilled to be part of this program and are always looking for new ways to support local restaurants and local businesses in our community. We're looking forward to making it easier for restaurants in our community to get more online orders without paying the big fees," said Doug La Rocque, publisher of Eastwick Press, one of the media companies involved. "We feel partnering with Local Eats & Essentials provides the e-commerce platform our Facebook page can use, and the mission of supporting local restaurants and journalism is a major benefit as well." Local
Eats & Essentials partners encourage communities to support the program and their local restaurants. To learn more and to order take-out, go to www.localeatsandessentials.com.
# # #
About Local Eats & Essentials: Local Eats & Essentials is an online takeout service that makes it easy to order from more than one restaurant in your community at a time. The program is free for restaurants, and customers pay a nominal local restaurant support fee (between $1 and $5) depending on the size of their orders. For more information, visit www.localeatsandessentials.com.
______________________________________________________________
April 15, 2021
Statewide journalism association calls on New York state governor to re-open press conferences, events to the press
The Journalists Association of New York, a nonprofit organization that advocates for radio, television and print journalists from dozens of news media organizations and colleges throughout New York state, is calling on Gov. Andrew Cuomo to immediately cease his recent practice of closing all of his public appearances to the press.
This practice is an affront to the public that the governor serves; that public is represented by journalists when they are covering the activities of elected officials.
Since allegations of sexual misconduct became public in late February, the governor has held numerous public events in which he has made announcements around the state, but he has refused to allow journalists to attend any of them. The effect has been that the governor has not had to answer questions from journalists in person.
The governor has cited COVID-19 restrictions as reason for many, but not all, of these events being closed to the press. Most have been held in large facilities or outdoors where social distancing protocols could easily be followed by journalists, just as they were by the invited guests who have attended. We are taken aback that New York journalists who have been on the front lines covering COVID-19 for a year and cover communities across the state have seen their access curtailed.
In addition, COVID-19 case levels are much lower than where they were in the spring and fall of 2020, when the governor still held in-person press conferences and most public events were open to the news media. With vaccinations now available to all New York adults, most journalists also are now vaccinated, providing an additional layer of protection.
The governor's attempts to assuage journalists' concerns about this lack of access by holding occasional conference calls are woefully inadequate. The number of questions reporters can ask during these calls is severely limited, the governor or his staff choose the reporters given the opportunity to ask the questions, and there is typically no opportunity for follow-up questions.
These restricted-access events are a blatant misuse of taxpayer dollars in an attempt to bolster the governor's image while at the same time attacking the public's right to know about the activities of government, a right that is exercised by the news media when covering the governor's public events in person. No governor should refuse to provide this basic level of access and transparency.

As an organization representing hundreds of journalists in New York state, we call upon the governor to restore full press access to his events and to reinstate in-person press conferences.

The Journalists Association of New York, formerly known as the New York State Associated Press Association, is a nonprofit organization overseen by a board of directors representing broadcast, digital, print and academic journalism organizations throughout New York state.

Jeremy Boyer Executive editor,
The Citizen and auburnpub.com
on behalf of the Journalists Association of New York

Journalists Association of New York Board of Directors:

President Tena Tyler, senior editor, Times Union, Albany; Vice President Randy Gorbman, director of news and public affairs, WXXI Public Broadcasting, Rochester; Peter Crowley, managing editor, Adirondack Daily Enterprise, Saranac Lake; George Bodarky, news and public affairs director, WFUV‐FM, New York; Scott Norris, news director, Rochester Democrat and Chronicle, Rochester; Claire Regan, assistant professor, Wagner College, and Director at Large, SPJ National Board of Directors, Staten Island; Tim Scheld, news director, WCBS‐AM, New York; Sara Kugel, producer/reporter, CBS News, New York; Steve McMurray, general manager, WKTV, Utica; and Jeremy Boyer, executive editor, The Citizen and auburnpub.com, Auburn.

Contact: Jeremy Boyer, jeremy.boyer@auburnpub.com, (518) 282-2231; Tena Tyler, ttyler@timesunion.com, (518) 454-5324
_______________________________________________________________________________________________________
March 11, 2021
Memorandum in Opposition S.1185-b and A.5801 Extended Producer Responsibility Act
The newspapers of New York State are deeply concerned about the financial and Constitutional issues raised by this legislation. As currently drafted, the bill would curtail the availability of accurate news in many areas of the state and invite litigation to defend against government actions that would suppress distribution of news via newspapers. This legislation also unfairly forces newspapers to share the costs incurred by single stream municipal recycling programs and the negative effect of comingled plastic on the market for recovered paper.

The newspapers of New York State have long supported the recycling and reuse of newsprint. More than 30 years ago, our association engaged in a cooperative agreement with the administration of Governor Mario Cuomo to encourage newsprint recycling. Today, more than 64% of old newspapers are recycled into products including home insulation, egg cartons, cereal boxes and eco-friendly cat litter (Yesterday's News is made by Purina, a company with US manufacturing facilities). Newsprint is compostable and eco-friendly. Inks are non-toxic. Newsprint can be safely used as garden mulch, and old newspaper completely biodegrades in two to six months.

This legislation is an attempt to shift the cost of municipal recycling programs onto highly recyclable products, such products as newspapers and magazines, which represent a small percentage of the municipal waste stream, 1.7 percent and 0.3 percent, respectively, according to the EPA (Nondurable Goods: Product-Specific Data | Facts and Figures about Materials, Waste and Recycling | US EPA). The loss of markets for recyclable waste followed China's 2018 decision to stop importing most US waste. Previously healthy markets for clean waste paper were damaged when paper was comingled with other materials. China's purchase of recovered paper was decreased by about 30% due to contamination issues. An article in Yale Environment 360 makes clear where the responsibility lies:

"China's action came after many recycling programs had transitioned from requiring consumers to separate paper, plastics, cans, and bottles to today's more common "single stream," where it all goes into the same blue bin. As a result, contamination from food and waste has risen, leaving significant amounts unusable. In addition, plastic packaging has become increasingly complex, with colors, additives, and multilayer, mixed compositions making it ever more difficult to recycle. " Piling Up: How China's Ban on Importing Waste Has Stalled Global Recycling - Yale E360

Newspaper recycling has been a success story and might have continued to pay for itself absent adoption of single stream collection. This legislation would impose costs on newspapers in an attempt to cope with problems created by others.

Newspaper revenues are not elastic, especially in the COVID era. Most newspaper revenue is derived from advertising, and even before COVID, more than half of ad revenues had migrated to the cheap, unregulated and personally targeted environments of Google and Facebook. In the era of COVID, local restaurants, shops and event spaces are closed or suffering extreme financial hardship and can't afford to advertise. Many newspapers have extended free or deeply discounted advertising to their local businesses in order to help them survive. The cost of newsprint is a newspaper's second largest expense (personnel is the largest) and there is little competition to keep that cost affordable. The number of newsprint mills has dwindled to a handful in recent years, and nearly all are in Canada.

Newspapers simply cannot "find" additional funding except through staff or distribution cuts.
The legislation would incentivize urban and suburban newspapers to shut down their presses, converting entirely to digital delivery. Pressroom jobs would be eliminated.

The threshold contained in the legislation would capture even the smallest newspapers. Many smaller community newspapers in New York State are owned by families who publish a number of newspapers and would therefore reach the threshold for regulation under this bill. Even the smallest weekly and free papers would be affected, as they are printed by commercial printers , which would pass along the compliance costs.

Home delivery in rural communities is accomplished by local delivery contractors or the US Postal Service. Fees on printed newspapers would have to be managed by curtailing distribution to the most rural locations. A rural printed newspaper provides news about food pantries, volunteer fire department fundraisers and town board meetings that is unavailable in any other media. Rural small businesses and local residents rely on classified and small-space ads in local newspapers to sell goods and services.

The bill exempts standalone retailers from participation in collection requirements, but not coffee shops and diners, which will discourage those local community gathering spots from selling newspapers.

The distribution of newspapers has for 300 years been considered a public good, worthy of citizen and government support and even some cost subsidization. Benjamin Franklin founded the US Postal Service in order to ensure the delivery of newspapers, and "bind the nation together.". Newspapers are entitled to special discounted mailing rates in order to support distribution to all homes, no matter how remote. This legislation turns that founding philosophy on its head, proposing that newspapers should face government-imposed fees that are not imposed on electronic media. In doing so, the legislature would unfairly burden residents who live in rural areas or who do not have access to broadband internet. Many seniors prefer to receive their news on paper, and this legislation could deprive them on the right to receive news in the format they prefer.

Further, this bill poses serious First Amendment issues.
It authorizes the government to regulate and discourage delivery of news to citizens based on the format on which it is provided.
It provides an avenue for government to assess costs on newspapers that could be adjusted in order to be punitive or restrictive, should government officials wish to retaliate for unfavorable coverage.
It may look like a fee but is actually a tax on citizens' right to receive information.
It enacts a governmental preference for one type of news media (radio, social media and broadcast TV) over others (newspapers and magazines).
It also includes imposition of a consumer education program. Legislation which grants government the right to compel publication of government messages is a violation of the First Amendment protection of freedom of the press. (Miami Herald v. Tornillo, Washington Post v. McManus)
For these reasons, we urge Senator Kaminsky and Assm. Englebright to amend their legislation to exempt newspapers and magazines, and to pursue other avenues to revitalize the markets for recyclable and compostable materials that previously existed.
Respectfully Submitted,
Diane Kennedy
President